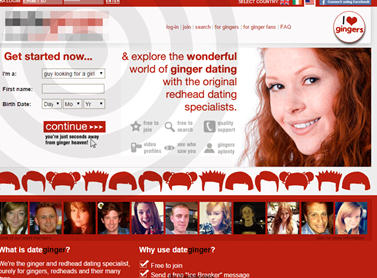 The magic of the platform revolution is that platforms (the successful ones!) get very big, very fast. This is what Silicon Valley and VC people call "scale".
For more on this, read our post on the Platform Revolution.
But what if you don't want to be the next Uber or Airbnb? What if you don't want to reach everyone? What if you want a more niche audience?
As it happens, there are plenty of examples of niche platforms.
Niche dating platforms
Besides match.com, OKCupid and Tinder, there are many niche dating sites:
TallerSingles and ShorterSingles
Redheaddates and dateginger
stachepassions — for lovers of moustaches
(you can even choose by style of moustache, including Walrus, Dali and Pencil)
vampires
clowns
Disney lovers
Dead Meet — started by mortuary worker Carla Valentine for people who work in the death industry
Bristlr — for beard lovers
OutdoorLads — for gay hikers
TrekDating — for scifi fans
Tastebuds — matches people according to their music tastes
GlutenFreeSingles
Niche Ubers
Of course, "Uber for X" has become a cliche. But there are lots of genuine, niche ride-sharing companies.
HopSkipDrive — to organise children's school trips
Wingz — for rides to the airport
Lift Hero — for older consumers
Chariot for Women — for women or children under age 13.
Zum — for children aged 5 to 15
Niche Airbnbs
There are niche versions of Airbnb too.
Oasis Collections — for wealthy people
Started in 2009 in Buenos Aires, recently moved into London market. Has 57 London properties. Now looking for 300 more. Accor owns 30%.
Behomm (pronounced "be home") — for designers and visual artists
Membership by invitation only. Free one-year trial membership. If you like it, it's €95.
Luxury Rentals from HomeAway — for luxury consumers
This is Airbnb rival HomeAway's luxury division. Launched October 2013. Includes 4,500 properties in more than 40 countries. Curated by travel expert Andrew Harper. From villas to estates, with amenities such as cinemas, wine cellars and gourmet kitchens.
Kid & Coe — for families
More than 500 properties in 145 places, including cities like Paris, New York, and Amsterdam, and beaches in Brazil, the Caribbean, and Mexico.
Warm Showers — for cyclists
Free accommodation, but members have to arrive by bicycle. It was created for cyclists who are on long distance journeys and need a place to stay — have a shower along the way.
The Future Is Here says…
If you're going to stay in the same business, there are two simple ways to grow: increase the number of customers, increase the amount/regularity they spend with you.
If you want to keep to your niche, and keep your exclusive positioning, the way to grow is by getting your customers to engage and spend more with you.